EA introduceert The Sims Collector's Edition!
U bent hier
Kleine opmerking: Ik ben op het moment druk aan het werk aan de nieuwe site. Ik wil de site echter niet helemaal offline halen, dus je kunt alles nog gewoon bekijken. Maar de werkzaamheden kunnen er wel voor zorgen dat sommige pagina's er een beetje raar uitzien. Het zal niet heel lang meer duren.

donderdag, november 25, 2004 - 22:00
Electronic Arts komt in de feestmaand met een speciale Collector's Edition van The Sims!

De Collector's Edition zal bestaan uit de volgende packs: The Sims Triple de Luxe , Hot date , Super Star, Beestenboel en Abacadabra.

Maak je eigen Sims verzameling of die van een ander compleet met deze unieke box!

De box kost 99,95 euro en is vanaf 12 december verkrijgbaar!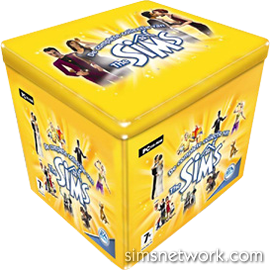 Recente Forumberichten
Het forum is momenteel offline in verband met werkzaamheden.